The little rescue with the big heart! 

We work very hard to provide a safe and caring temporary home for abandoned, neglected, and unwanted dogs and horses that are found in Payette County, Idaho

​   

All of our animals are given an enormous amount of love and attention, clean and comfortable kennels/stalls, medical care when required, including vaccinations, and when funding is available, we endeavor to spay and neuter all dogs before placing them into new adoptive homes. We also work to teach our rescue dogs basic obedience skills, how to walk on a leash, socialization with other dogs, and crate/house training. 

We are committed to providing the best care possible for every animal brought into our facility and to help them adjust to their new environment.  We evaluate our animals for temperament, skills, and personality so we can successfully place them into new homes best suited to their needs and to help insure they will become loving members of their new families. We do not foster out our rescue dogs. We keep them until they are adopted, no matter how long it takes. 

Now more than ever, it takes each of us working together as a community to take care of these four-legged little souls that are abandoned, neglected, and turned out on their own. We offer our services to individuals, local law enforcement, animal rescue groups and animal welfare agencies serving all of the Payette County, Idaho area.

Please visit our "AVAILABLE ANIMALS" page to view our adoptable animals and help us spread the word to everyone you know that may be looking for a new addition to their family. 

Please check out our "LOST & FOUND" page to see if you know where any of these dogs belong. Give us a call if you have any information. 

Take a moment to sign our "GUEST BOOK" and please check out our "DONATIONS" page ... perhaps you can find a way to help us to continue caring for our counties' abandoned and unwanted animals. Your continued support for our rescue animals is urgently needed and always greatly appreciated! 

Do you have puppies, kittens, bunnies, birds, llamas, goats, sheep, pigs, etc that need a new home? How about about the need to BUY/SELL/TRADE your animal related items? We've created another community service page called "THE FLEA MARKET" so you can reach lots of folks quickly. We will also be posting important  animal related information pertinent to our community.  Click on the "FLEA MARKET" navigation link above to learn more.

And also take a moment to smile at all of our successful adoptions on the "ADOPTION TAILS" page.  We are extremely grateful to all of the families that have stepped up to adopt one of our rescues. 

If you're going to do any online shopping  you can access many of your favorite stores through this

                              adoptashelter.com link  

By using this link, our rescue earns a "commission"    from your secure purchase through your favorite store. This service is free to you and to us and helps our rescue!  Check it out!!!

SUPPORT  THE CESAR MILAN FOUNDATION

YOU CAN HELP OUR RESCUE DOGS 

WITH A NEW BED ...  CLICK HERE

Any amount and every donation is greatly appreciated. 

Thank you from the bottom of our hearts to the tips of our tails!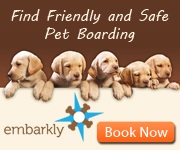 Payette Partners Rescue Ranch, Inc is a verified shelter of the
petyourdog.com
community and supports its awareness program
PLEASE REMEMBER TO CARE FOR YOUR PETS THAT STAY OUTSIDE THIS WINTER. MAKE SURE THEY HAVE PLENTY OF UNFROZEN WATER AND A WARM DRY HOUSE TO GET IN OUT OF THE COLD. IF YOU CAN'T STAY OUTSIDE FOR LONG ~ NEITHER CAN YOUR DOG!